WARM UP YOUR WINTER: BOOST YOUR ONLINE INFLUENCE!
I'm offering 3 clients ONLY a R600 discount off the social media starter package.
With Dragonfly's systematic social media strategy, you will:
* Reach out and connect with the 69% of adults who use social media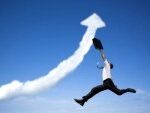 For only R2 600 per month (3 month contract. No obligation to renew) you can start to work your social media magic.
*Set up account on both sites Twitter and facebook account.
* Systematically post content that will engage your target market and build a following
Get results!
Here's what my recent clients say:
I can definitely recommend Dawn Kennedy to anyone who needs help with marketing. Dawn has passion, energy and great ideas about how to connect and communicate with my target market through our web site and social media. It's made such a difference to have a skilled writer and marketing savvy person on my team. In just a few days, she has boosted our online presence and I'm certain that she will help Eco Exhibit to grow and prosper.
Rayne Neave, CEO Eco Exhibit
I can wholeheartedly and without reservation recommend Dawn Kennedy for your social media campaign. Dawn is an all-round PR genius. In a few days she boosted 021 magazine's twitter account by 33%.
Bernard Franz, Editor 021 magazine
Like · · Share